The definition of temple runs something along the lines of a 'place of worship'
A term befitting one of our favourite Melbourne CBD florists, Flower Temple. Decked out in our Henry Aprons the Flower Temple presents a perfectly polished look in keeping with their pristine floristry service.
Like any temple worth its salt, this is a place in which to truly worship. From floristry workshops, to floral arrangements, and of course a florist shop offering a selection of beautiful blooms, arrangements and gifts, we reckon Flower Temple is doing a pretty good job of celebrating all things floral.
Flower Temple is located on Artemis Lane, Melbourne, Australia.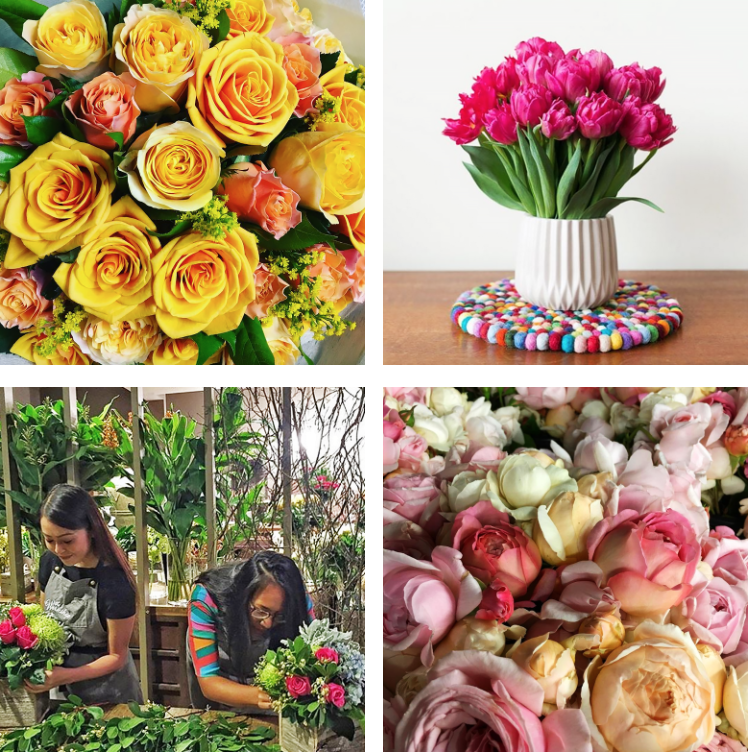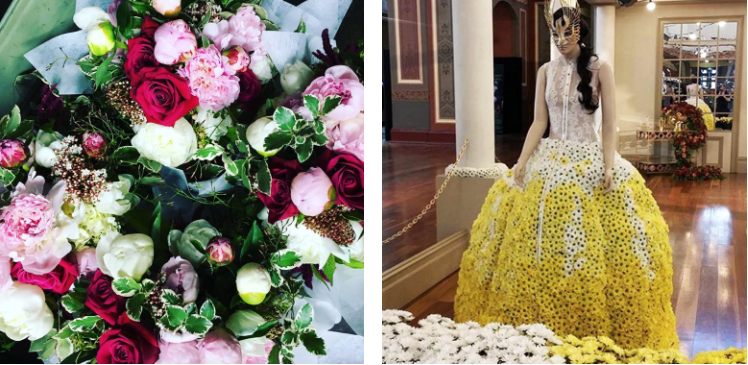 East End Flower Market
If you stray into the east side of Adelaide's CBD, you'll likely find East End Flower Market – one of Adelaide's freshest florists. East End are not only experts in outstanding floral bouquets and flower arrangements, but sell a range of terrariums, indoor & outdoor plants.
These eastsider's look super fresh in the Harvest Mini Bib Apron in Indigo Denim.
East End Flower Market is located on Grenfell St, Adelaide, Australia.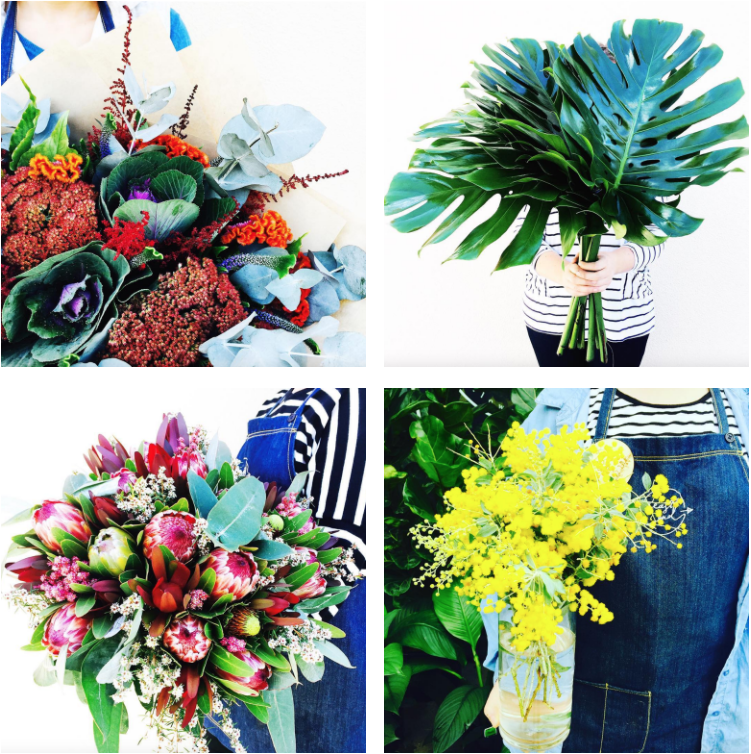 Mary Mary Studio
Mary Mary Studio love flowers! It goes with the job of being a florist we do suppose, but what this crew does with an array of pretty petals is simply stunning, and shows their passion for the floristry industry. In their own words "We love creating statement blooms and naturally styled flowers for anything and everything you can think of." A big bunch of surprise peonies would suffice … anyone?
The Boston Bib Apron fits right in with this studio's light and breezy décor.
Mary Mary Studio is located on Nicholson Street, Coburg, Australia.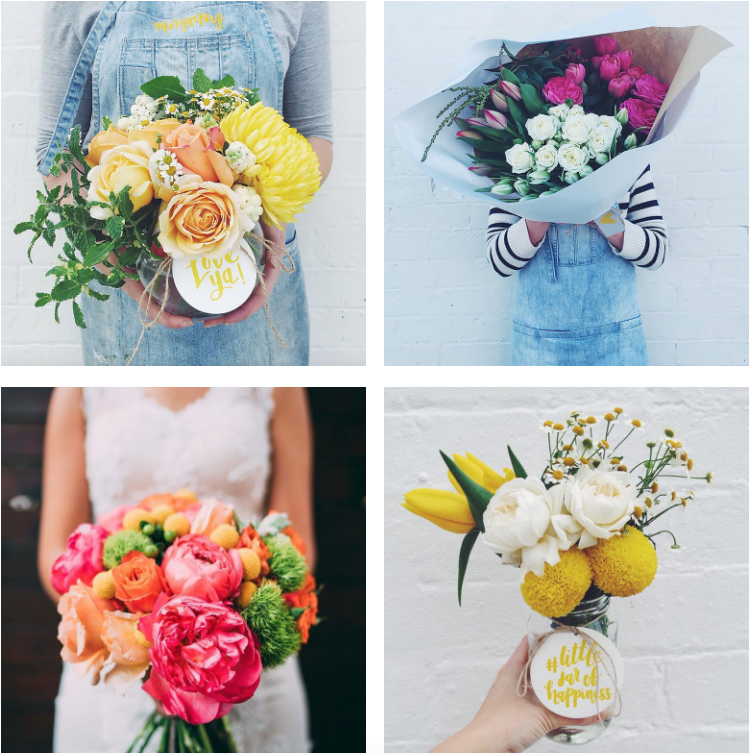 Blush Flowers
Oh stop, you're making us blush! This New Zealand floral stylist sure knows how to make a gal feel special. Hand-tied fresh cut blooms and potted bromeliads are just a couple of the beautiful gifts Blush Flowers has on offer, with a range that extends to premium homewares and fragrances.
The Blush Flowers crew look divine in our Barkly Bib Apron in Indigo Denim.
Blush is located in Gladstone Road, Parnell, New Zealand.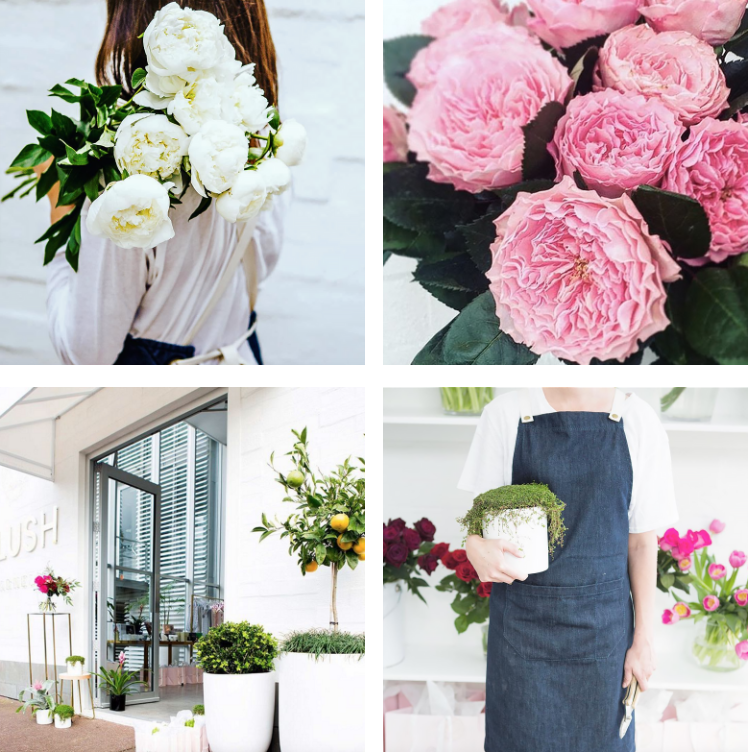 Barton Flower Bar
Hailing from Australia's Capital Territory, this florist knows a thing or two about arranging flowers to bouquet perfection. What's more, you can bring in your vase to have it arranged with fresh blooms of your choice! This crew also specialise in corporate flowers, functions, weddings and events.
What's more, Barton Flower Bar share their space with Barton Grocer – they're basically a one-stop food and flower shop. Love! These florists are effortlessly styled in Cargo Crew Henry Aprons.
Barton Flower Bar is located on Macquarie Street, Barton, Australia.