Top 5 Essential Childcare Uniform Pieces
Working in the childcare industry means no day is the same, being adaptable and on the go throughout the day is part of the job. This translates to what you wear to work; your uniform garments need to be comfortable, hardwearing, allow for movement and make you feel confident.
With this in mind, we've put together the Top 5 essential childcare uniform pieces that early learning professionals love to wear. These stylish, contemporary uniforms are built to keep your team comfortable, looking presentable & withstand whatever gets thrown at them!
1. The Queen of Comfort & Style
Name: Riviera Striped T-Shirts
Styles & Colours: T-Shirt, ¾ Top, Available in Royal Blue, Red, Black and Vanilla
What's to Love about the Riviera T-Shirt: More than just a t-shirt, this on-trend premium top is designed for comfort and for care. Comfort and ease of movement are crucial when working with children, and this stretchy Cotton-Elastane fabric is a dream to wear all day long (and breathable so you don't build up a sweat!). Better yet, you can wash the Riviera over and over without worry it would pill, fade or lose its shape & stretch.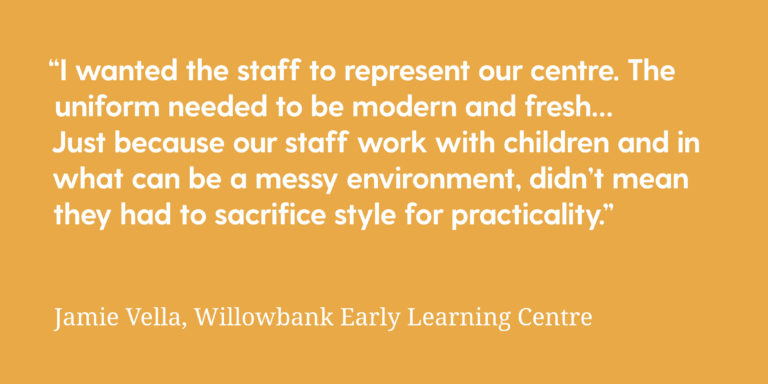 RIVIERA FAST FACTS:
Super Soft Cotton-Jersey
Stretchy with Excellent Wash Recovery
Stripes help hide spills
Available in 4 colours & Short or ¾ Sleeve
2. The Perfect Pop of Colour
Name: Choose Your Strap Aprons – up to 169 different combinations!
Apron type: Henry Bib Apron, Ace Bib Apron & Barkly Bib Apron.
Why childcare professionals love it: Our Cross Back Aprons are the most comfortable apron for all-day wear, and our Choose Your Strap range give your team the option to pick a colour suited to your Early Learning Centre, or add a pop of colour and get bright & festive with the kids! You can also purchase straps individually to change up your look when you need.
When you've got a mix of finger painting, gardening or cooking on the schedule for your day, these aprons will carry all your essentials, distribute the weight evenly across your back, and protect your work clothes so you're ready to go when the task is done.

FAST FACTS:
Mix & Match 169 Combos
Premium Metal Hardware
Stylish & Comfortable Cross Back Fitting
Herringbone or Leather-Look Strap finish
3. Down-to-Earth Denim Essentials
Name: Bailey Denim Shirt, Jet Jeans, Boston Bib Apron, Harvest Aprons & Barkly Bib Aprons
Styles & Colours: Shirts, Jeans, Skirts, Bib & Waist Aprons. Blue, Indigo & Black.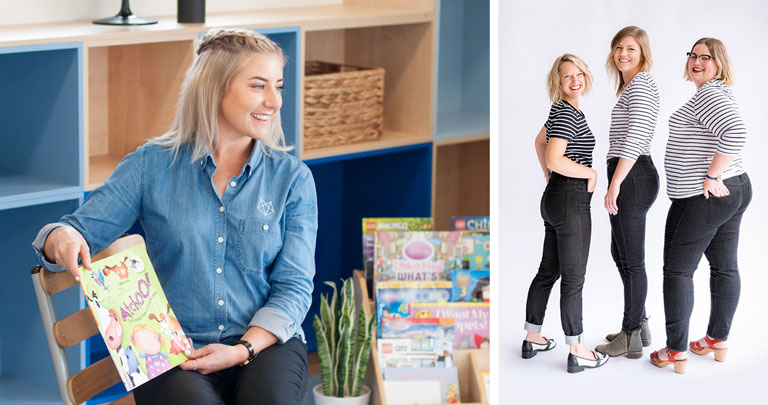 Why childcare professionals love it: Denim is the original working fabric, and is a classic uniform fabric for its unstoppable style, while also being durable & effortlessly comfortable, getting even better with wear. Our Bailey Denim Shirts will breathe, so running around after kids is no challenge, while our Jet Denim Jeans offer the ultimate fit for a modern childcare uniform that works for the whole team. Cargo Crew's world-famous range of Denim Aprons are perfect for any workplace where getting a little messy (or a lot!) is a standard part of your day.

FAST FACTS:
Denim is Hard Wearing & Long Lasting
Stylish Modern Uniform Options
Designed to Fit Teams of all Sizes
Perfect for Embroidery
4. Take the Fight to Fading Aprons!
Name: Fight The FadeTM technology
Apron type: Henry Bib Apron in Pebble, Mocha, Bluegrain, Black, Navy, Forest Green or Charcoal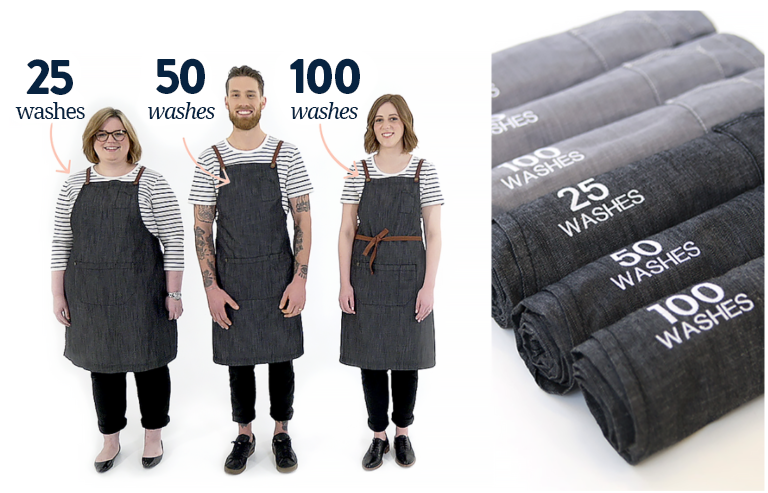 Why childcare professionals love it: Childcare professionals love our Henry Aprons as an unstoppable force for clothing protection! Lightweight, yet incredibly heavy-duty these aprons pack a punch for durability AND style. Better yet we've tested them & know you'll be able to wash them 100+ times with no signs of fading!
Working to build a better world for future generations means building a future with less waste. Clothing is an enormous source of waste within our society, so we're committed to developing & producing fabrics that last, will protect your clothing & require replacing significantly less often.
Our special Fight the Fade technology was 18-months in development and testing to achieve the perfect fade-resistant, lightweight and durable fabric that holds strong against common washing products including Oxygen Bleach agent stain removers such as Napisan, Vanish and Sard Oxy.

FAST FACTS:
Heavy-Duty, yet Lightweight
Wash 100+ times with no signs of fading
Linen-Look texture
Stylish & Comfortable Cross Back Fitting
5. Cargo Crew KIDS!
Name: Cargo Crew Kids Aprons
Styles & Colours: Kids Barkly Bib Apron – Indigo Denim, Kids Boston Bib Apron – Light Blue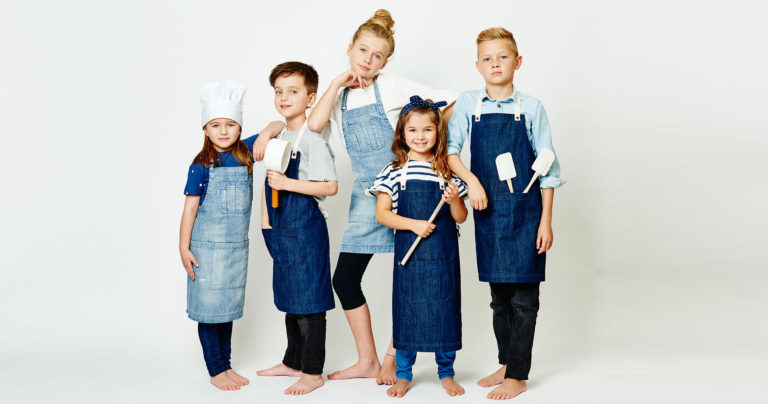 Why childcare professionals love it: It's not just the adults having all the fun – Cargo Crew Kids Aprons have been designed for serious fun! Our kid-friendly range offers genuine mini-versions of the famous Barkly and Boston Denim Aprons. Taking uniform to the next level – your kids can match your staff in their very own apron, we even offer name embroidery so the kids can have their very own apron to take home & be proud of!
Better yet, you'll also win over parent by sending home (slightly…) cleaner kids! Aprons are a great tool to help break up activity times & get young minds excited – when the aprons are on it's time to get creative (and maybe a little messy!).

FAST FACTS:
Name Embroidery Available
Easily Adjustable Neck Straps
Packaged in a Reusable Cotton Zip Pouch