From Melbourne Australia to Grand Central Terminal New York, Cargo Crew arrived on the international stage at none other than world-renowned Nordic restauranteur Claus Meyer's brand new 5,000 square foot eatery, Great Northern Food Hall.
We were thrilled to be selected to outfit the Great Northern Food Hall crew with uniforms that compliment the venue's abundant Nordic flavour. Famous for co-founding and co-owning Noma in Denmark, which holds two Michelin stars, as well as launching the New Nordic Cuisine movement, the Great Northern Food Hall is Claus Meyers first US venture.
Set in Grand Central Terminal's iconic Vanderbilt Hall, the Great Northern Food Hall comprises five distinct food pavilions and a bar. Each concept celebrates Nordic roots with a focus on pristine seasonal produce harvested from the New York region. "The idea behind Great Northern Food Hall has been to come up with a program that reflects where we are as well as where we come from, all the while being accessible to all, serving food with the textures and flavours we love," explained Claus Meyer.
"That means pastries baked throughout the day, light-roasted coffee, Danish open-faced sandwiches, vegetable-driven Nordic bites, and lots of options with healthy whole grains, all made in-house by our chefs and bakers."
When Meyer's team first contacted us it was a momentous occasion for Cargo Crew. Once it was confirmed that we'd been selected to outfit the landmark dining concept, located in Grand Central no less, we felt truly honoured. "To be part of this handpicked group is a testament that our offering is unique and has global appeal", said Felicity Rodgers, Creative Director of Cargo Crew.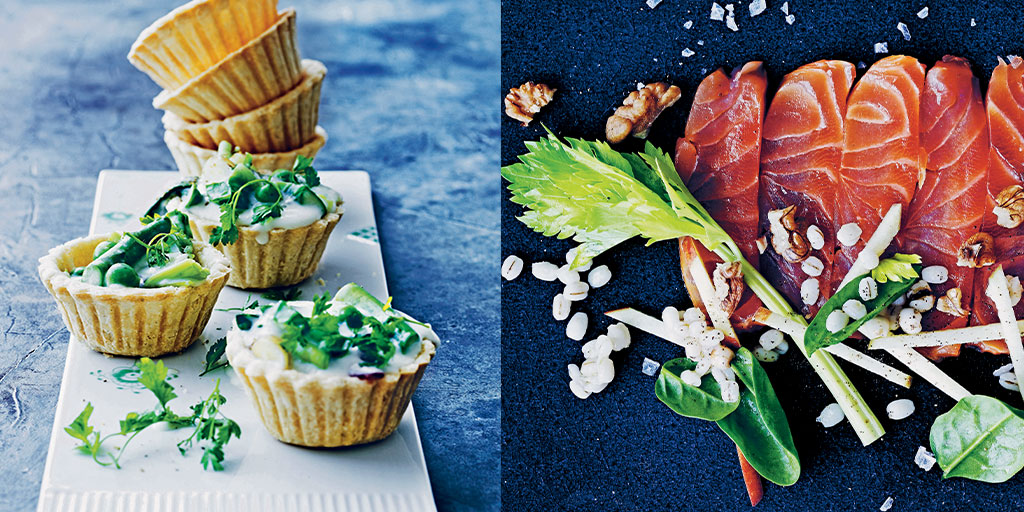 The uniform items picked by Team Meyer include Cargo Crew's signature Barkly Bib Apron in Indigo Denim teamed with a selection of tonal shirts including the Smith Oxford Shirt in Sky Blue, Bailey Denim Shirt and the Rex Utility Shirt, a new arrival to our collection. Felicity describes the uniform wardrobe curated for Great Northern Food Hall as:
"simple understated style. Denim drill combined with oxford weaves and chambray blends ensure a Nordic aesthetic is echoed."
Great Northern Food Hall offers more than 100 seasonally prepared items for breakfast, lunch and dinner, to be enjoyed both on-the-go or in the full service pavilions stationed across the venue. Renewing the spirit of Vanderbilt Hall as a gathering place, Great Northern Food Hall will be a destination not only for commuters of Grand Central, but for all lovers of food and drink.
The space embodies the Scandinavian concept of hygge, bringing people together through the love and enjoyment of food. Naturally, we couldn't be happier to be joining in!
Shop the Cargo Crew range online today, or to see our beautiful collection of designer uniforms up close visit our showroom! Speak with our friendly client care team for more information: +61 3 9411 9850, [email protected]