Affordable entertainment these school holidays. School holiday activities seem to get bigger and more expensive every year. Involving kids in the kitchen can be a great bonding experience, with minimal spend so we've outlined the benefits and some tips to ensure you're not stuck cleaning all the dishes!
Curiosity in the kitchen
Making the kitchen an exciting and experimental place for kids, can tap into their curiosity of how things are made. Our digital, automated lifestyle can separate kids from reality and sometimes we need to highlight that food doesn't magically appear in the fridge.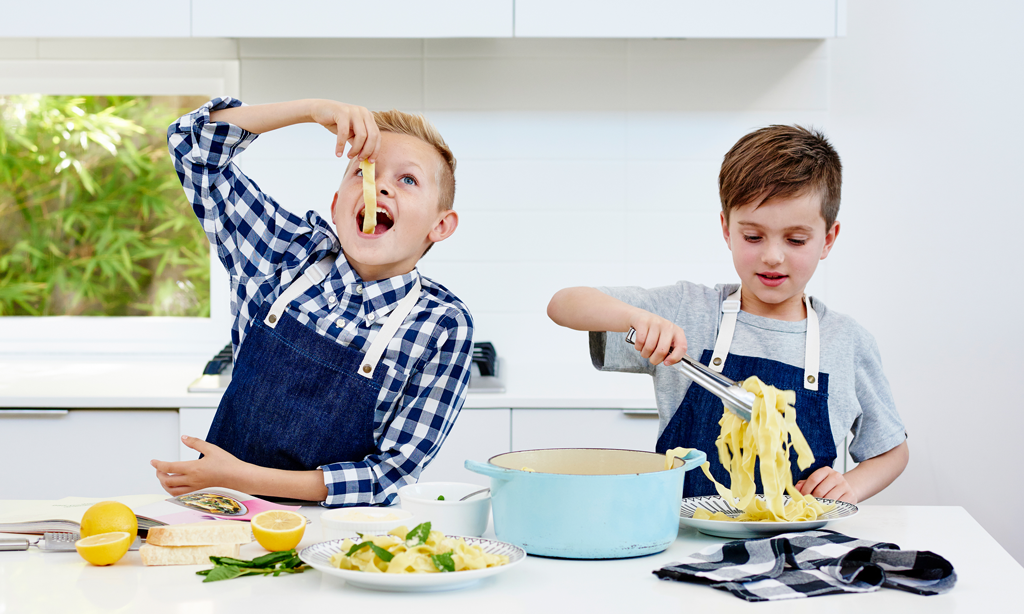 Key life skills
Learning how to read a recipe, follow instructions and measure out ingredients are key life skills. (By measuring chocolate, they won't even know they're learning). For younger kids, learning to pour, mix and lick the bowl are all great manual dexterity builders.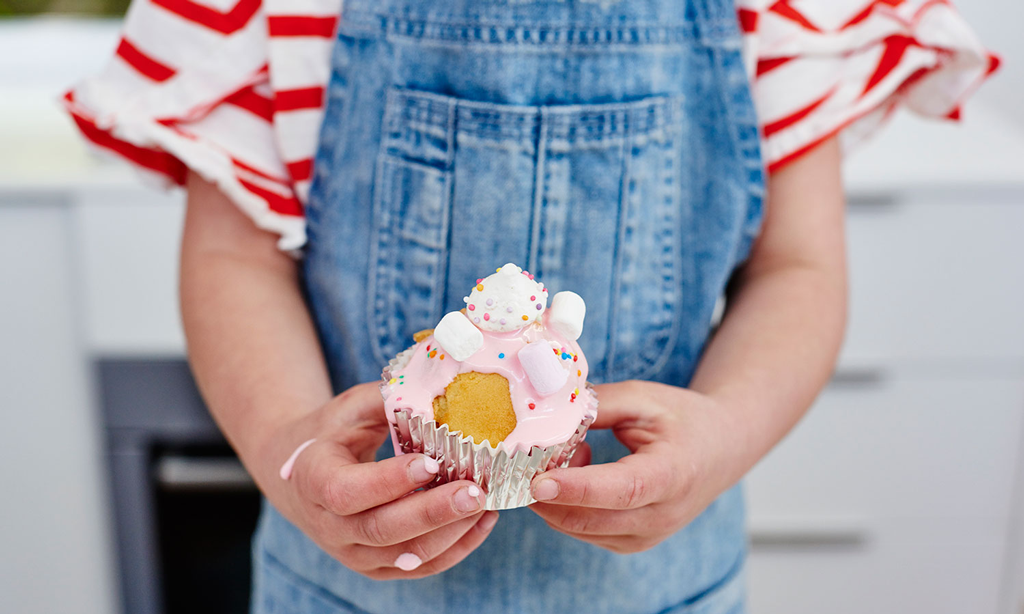 Make the kitchen a special place
By involving kids in the kitchen and making the space feel special, it develops future respect for cooking. Kids aprons are a great way to get them excited about time in the kitchen. You can even get their name personalised. It also means you're reducing your washing pile, which is always a welcome advantage.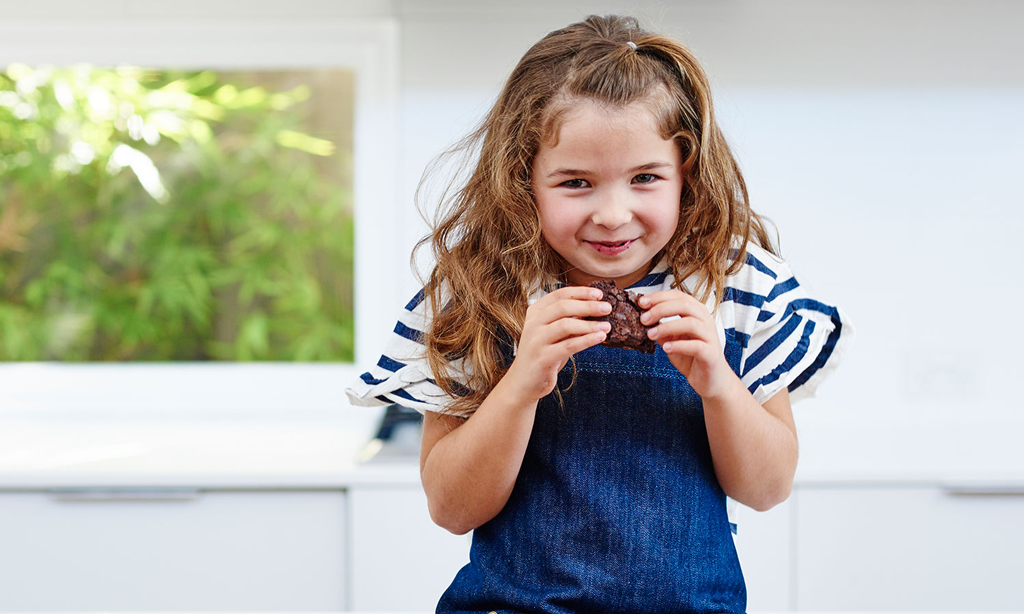 Make the clean up just as fun
To ensure your kitchen isn't totally destroyed, here's a little trick for getting the kids involved in cleaning: Each child can pick a clean-up song to add to a playlist. The rules are you all need to dance and clean at the same time. The reward at the end is of course you're amazing cooking! No cleaning = No eating.
Kids Brownie Recipe:
Ingredients
1100g dark chocolate
100g white chocolate
125g butter
1/2 tsp vanilla extract
2 egg
1 cup castor sugar
1 cup plain flour
1 tsp baking powder
Method
Preheat oven to 180°C. Line a 20cm x 30cm baking pan with baking paper. Melt butter and chocolate in a small saucepan over a low heat. Remove from heat. Allow to cool for a few minutes. Add eggs and vanilla and beat well to combine. Add sugar, flour and baking powder, stir well then pour into the baking pan. Bake for 30 minutes or until browned. Remove from oven, cool and enjoy with your friends.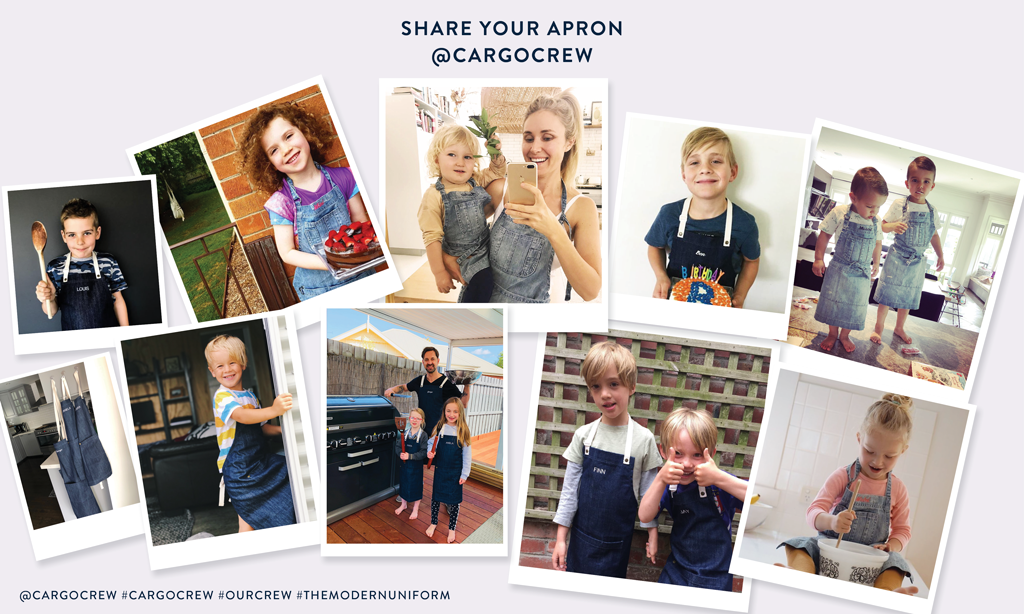 Share your creations! Tag @cargocrew and hashtag #cargocrewkids
Keep 'em clean & shop the kids apron range!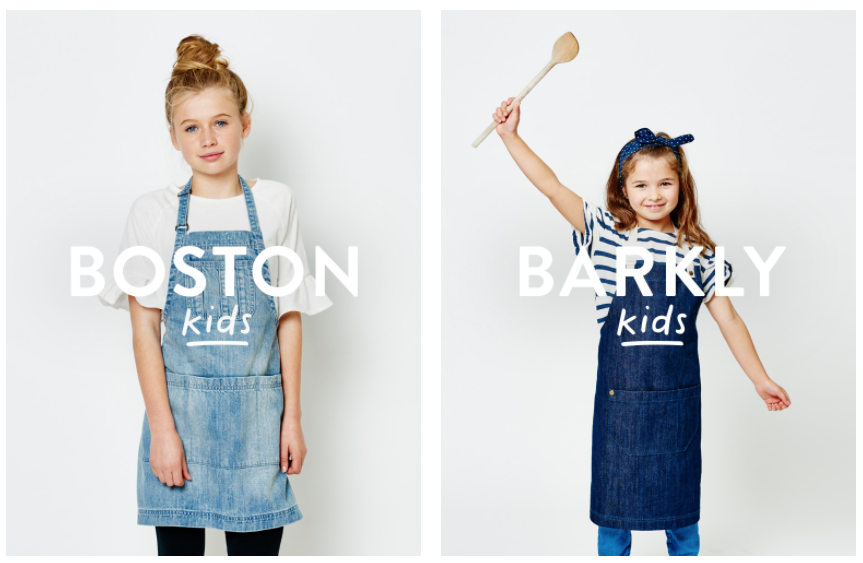 GET A NAME ON IT! For an additional $10 you can get a name or initials embroidered on your Cargo Crew Kids Apron. The cost is applied on entering the details directly on the apron product pages – easy. The kids will love their personalised apron gift pack – ready to make a big old mess!
Choose from either Script or BLOCK lettering in Pink or White from the dropdown options on the apron product page. Please allow 7-10 business days from the order date to get your apron delivered to you.