As a family-led business, our culture is to treat our clients like family too.
You see, we've grown fourfold since we launched thanks to our belief in being long-term partners for growth, rather than just short-term suppliers. This belief has also seen us win a few humbling awards, such as Telstra Small Business of the Year 2015.
As your one-stop Modern Uniform solution, we'll provide you with a single-point Client Service specialist throughout the entire process – no more bouncing between different people and wasting your time repeating the same thing.
Your Client Service specialist will be with you every step of the way, from curating your uniform range all the way through to giving garment care instructions!
OUR PROCESS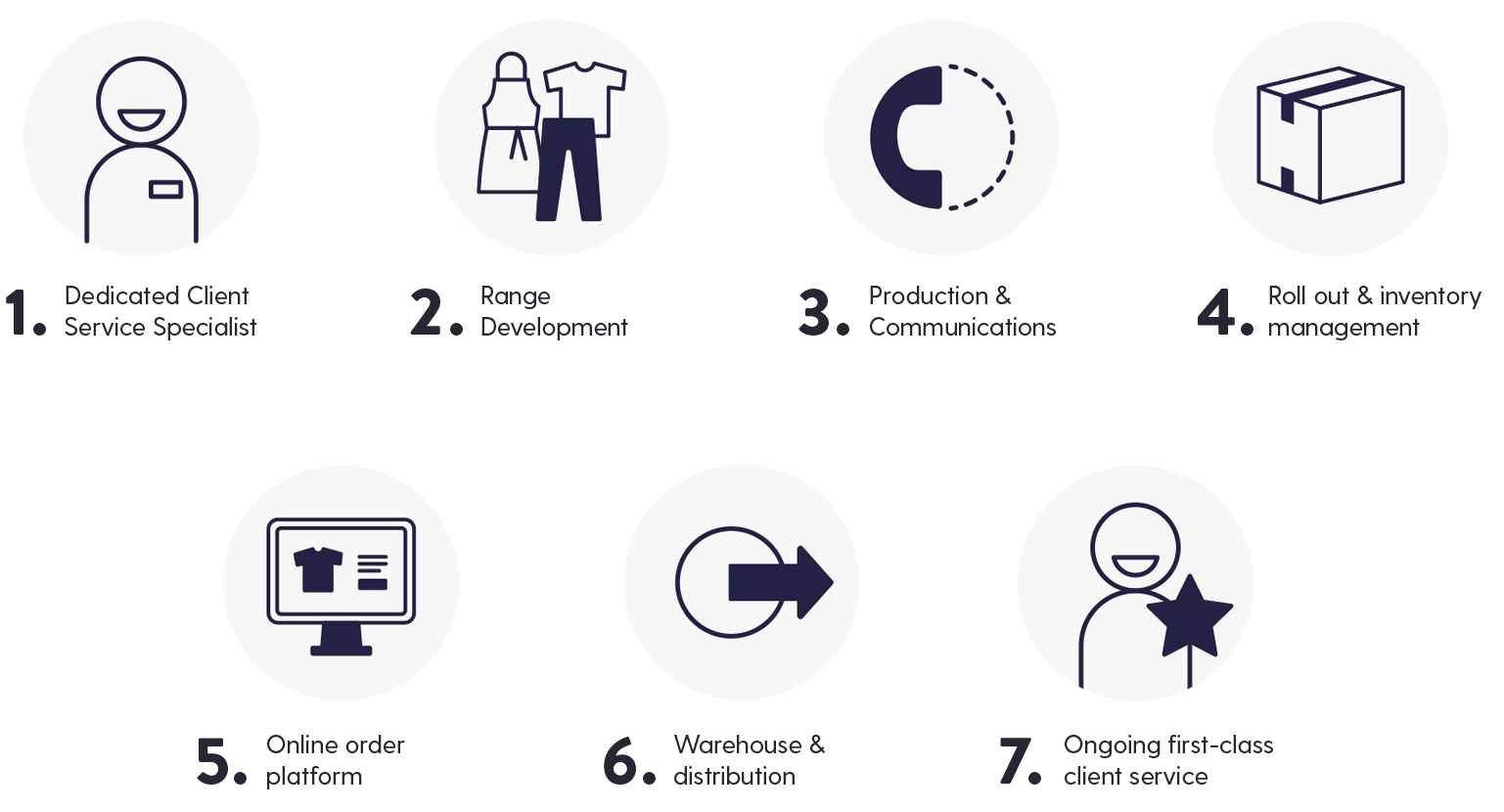 With a cumulative 25 years of customer experience, our dedicated Client Service specialists are some of the most passionate (and nicest) people you'll ever meet! Led by our "Performance with Passion" mantra, they won't rest until they help you arrive at a uniform your staff will love to wear, while also serving as a natural extension of your brand.
Our ultimate aim is for your staff to be happy in their uniforms and for your business to look its best.